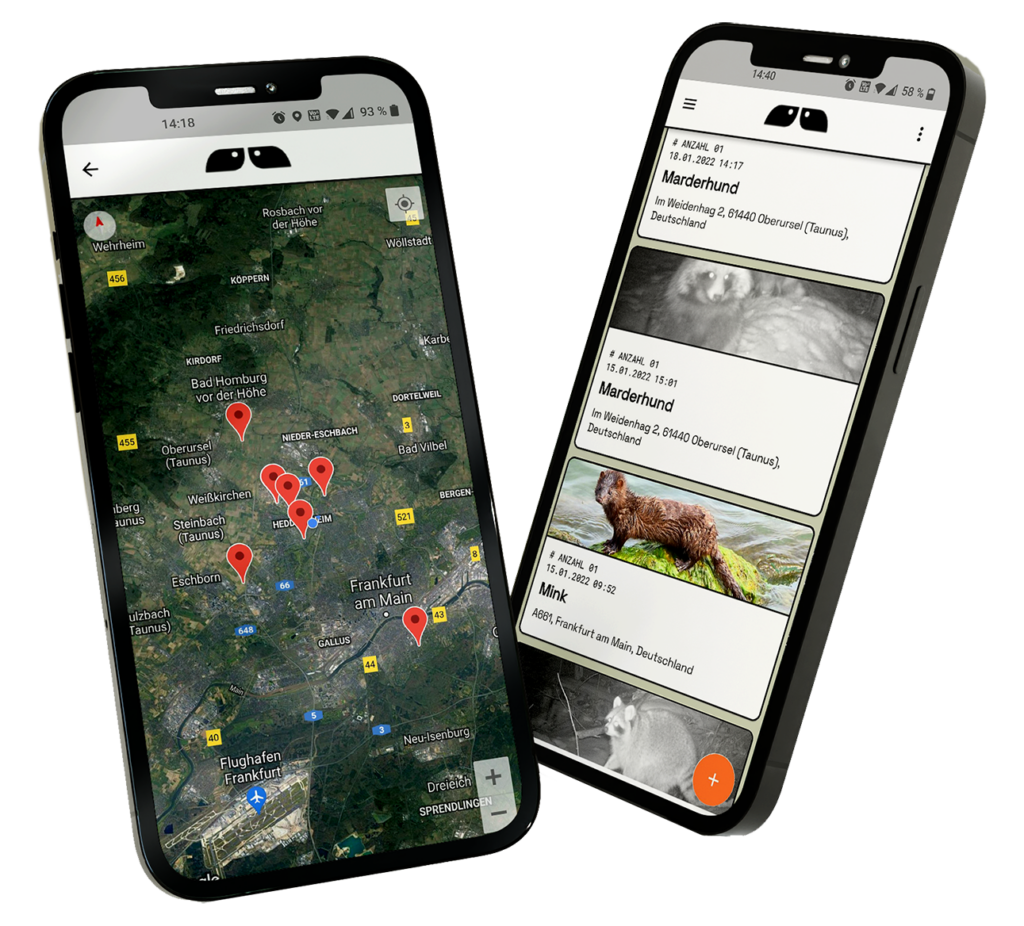 ZOWIAC-App
It's that easy to become a citizen scientist!

With the ZOWIAC app, you become part of the project. You can help to generate data about the distribution as well as the further spread potential of raccoon and co. in Germany. The research data obtained through the app can be accessed at any time via the website and also via the app and are also of great use for further studies, such as wildlife monitoring.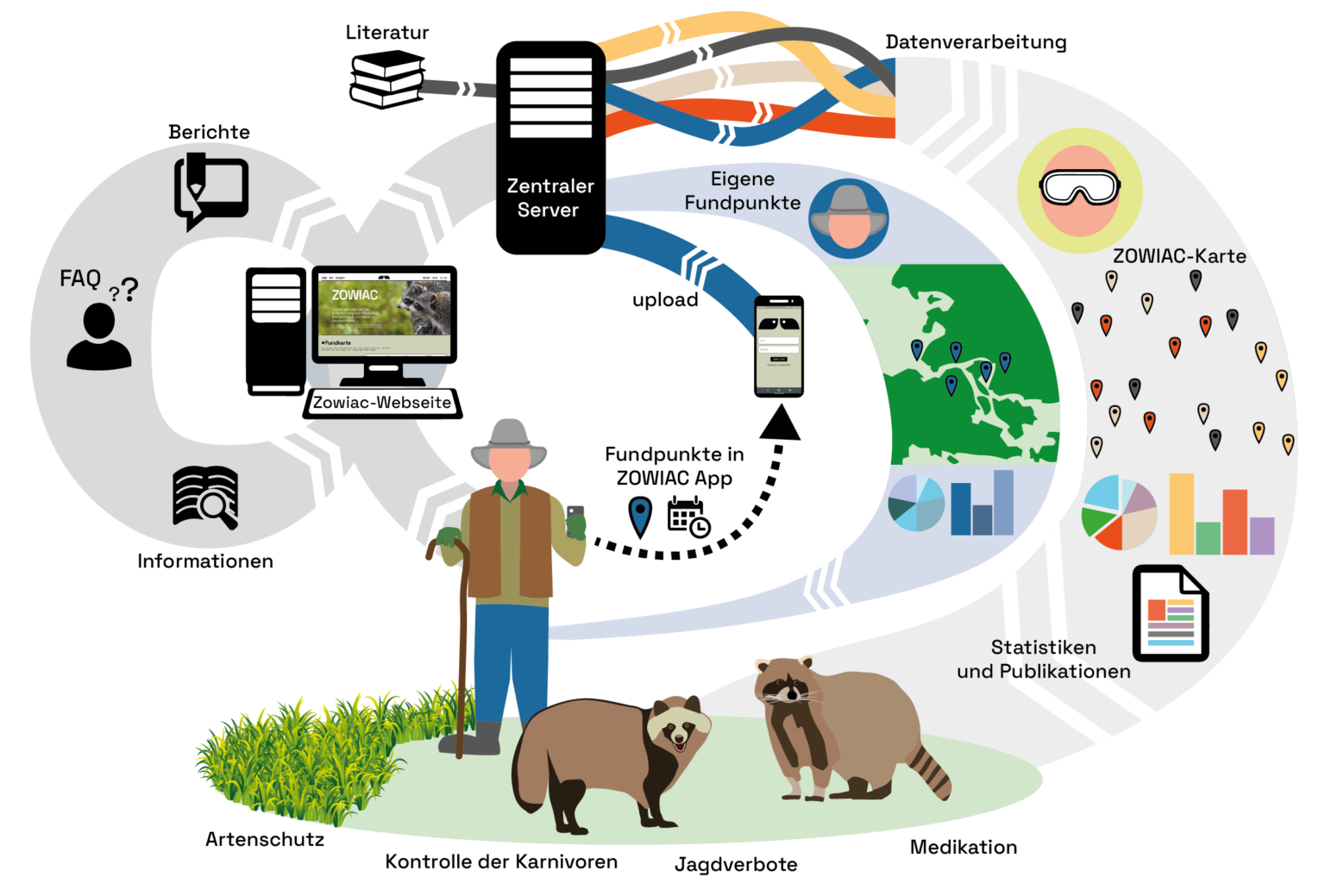 Whether on a walk in nature, the city or a picnic in the park – sightings of raccoons, raccoon dogs and minks can be easily entered into the app. With it, it is also possible to enter other sighted wild animals. A distinction is made between observation of the animals themselves, tracks, droppings or predation events. The location is automatically marked by GPS – date and time are also recorded. In addition, data on the number, sex, age of the wild animals and much more can be entered. Based on the specified location, the app also provides information on the nearest or responsible authorities, which can be contacted if necessary.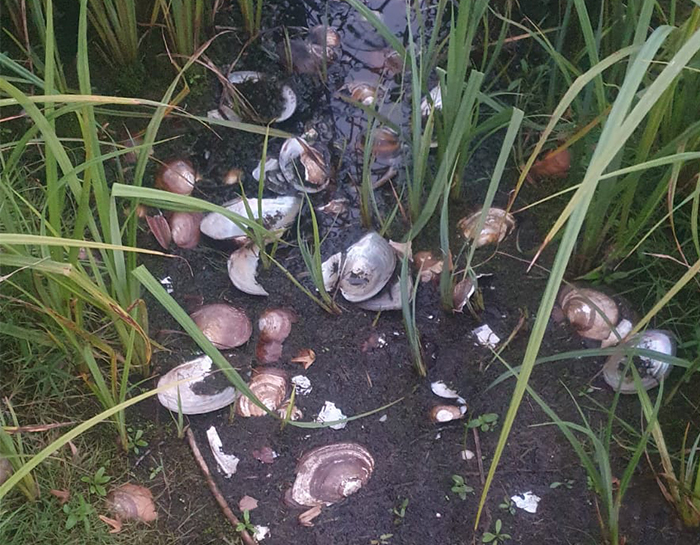 Recordings of animal occurrences can be completed with your own photographs in the app. These serve as additional evidence that is of great use for the evaluation of the generated data. The corresponding images can either be taken directly or selected from the gallery.
Animal occurrences can be documented in many ways, e.g. by photos of found latrines, deposited feces, track marks in the ground, predation events and feeding sites or direct photos of the animals as well as photos taken with photo traps.